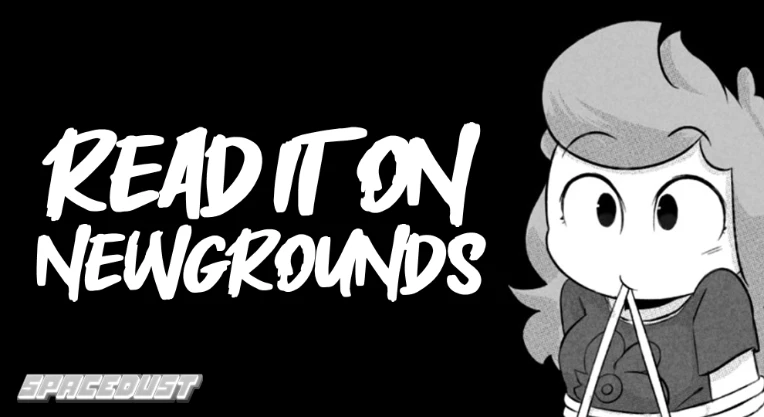 Lets skip the wishy washy, Start reading the comic Here!
"Embark on a cosmic adventure with SpaceDust! Stella, Mae, and Percy are a 2 human and 1 alien trio set on making as many friends on Earth! Navigating social norms, evading authorities, and intergalactic fun await!"
That's what I wrote as a "hook" or "synopsis" of the series to pitch it to you guys, in hopes that you'll read it. The higerups have advised me that maintaining "professionalism" is ideal.
The invasion visits Newgrounds!
So I stumble upon the newish features of this website and I figured that there's a possibility that uploading the comic to this website would also be a good deal, so in good efforts I'm trying it out and seeing how it goes!
I'm always welcome to feedback, if the layout fits the comic, look forward to regular updates, if not.... look foward to regular updates on our website!!
Happy Reading!